Augustus Hawkins Park: A Hidden Treasure
By: Laurel Galanter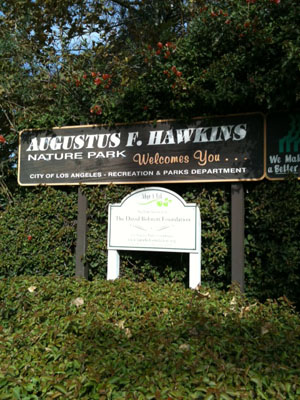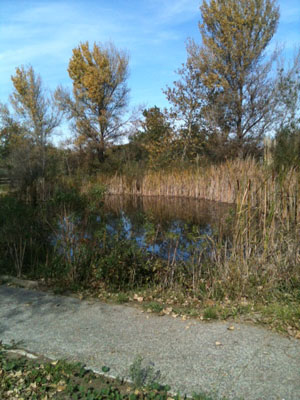 For this project I felt that a unique aspect of this specific area to do this project on would be the Augustus Hawkins Park. It is not just an ordinary park. This park contains a barbeque area, a community room, a small museum, lots of pathways, a variety of plants and trees, and last but not least, a wetland. Its surroundings are unique, for it is situated in an area where one may not expect a wetland to be. On the drive there, I saw many warehouses and some fast-food restaurants, and then all the sudden, you see a small area of land just covered with flowers and other plants. When I walked around, I couldn't help but feel like I wasn't in Los Angeles anymore. This city is not known for it's great air quality, and usually I have to travel outside of L.A. to inhale air so crisp. The air quality at this park was amazing and almost shocking, considering its location.
Please enjoy navigating this site and seeing what this park is really like.
Feel free to reach me here!
A slideshow of pictures I took of the various aspects of the park.
Families enjoying time together outside.
Mr. Catalano discusses how this project was developed.