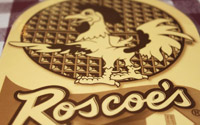 Rich Food, Rich Tradition
Roscoe's Chicken and Waffles started as an all-night take out restaurant in 1976. Since, Roscoe's has become a famous landmark in Southern California with six different locations in the area. Its history is rich, its chicken and waffles even richer…so click here to read what makes Roscoe's so special.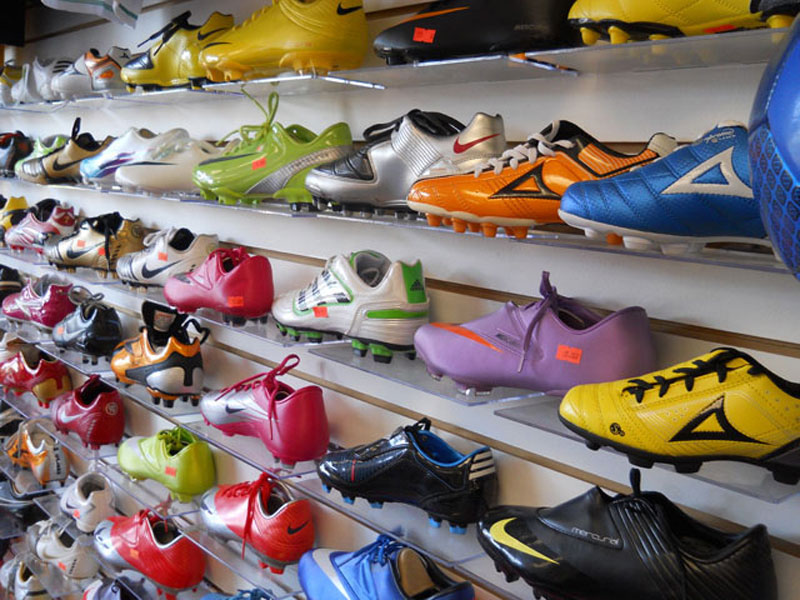 More Than a Game
Maria Mendoza is a sales rep at Deportes Guadalajara, a sports store in the Florence-Graham neighborhood of Los Angeles. But to the community, she is much more. Maria provides her community with the means to play the sport it loves: Futbol.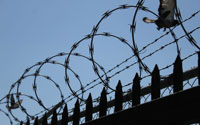 A struggle to regain normalcy
Drug addiction, particularly to crack cocaine, is still a prevalent – and devastating – problem in much of the Southland. While many addicts are unwilling to search for help, others have found a chance to regain their lives through community programs and rehabilitation centers.
By Joey Kaufman
It's a scene all too familiar for Michael Shea — a senior lead officer for the Los Angeles Police Department's 77th division.
Windows smashed, a radio once sitting below the dashboard missing. Clothes, among a variety of items, can no longer be found below the seat cushions. The glovebox might be empty.
For Shea, as well as other officers in South Los Angeles, such reports are commonplace. They have seen the police blotters. It's a routine occurrence — to some degree.
Since June, there have been a reported 447 incidents of vehicle break ins and motor vehicle theft in the near three-mile distance between Slauson Avenue and Manchester Avenue — an area next to the west of Central Avenue in the heart of South L.A.
"It's very big here," says Juan Cruz, a senior lead officer for the 77th division and partner of Shea, when asked about the prevalence of grand theft autos in the surrounding neighborhood.
It serves as a warning: be careful where you park.
Cruz and Shea, who have worked in the region for 23 years each, estimate that about 125 incidents revolving around incidents of grand theft auto can occur on a given month.
"You'll park your car, come back and it's gone," Shea says with a stern look. "It's really a problem. It happens more than we'd like."
Nobody knows why, exactly. Questions still persist as to why such crimes persist and to such levels. What are the motives? Are they committed simply to obtain money? Perhaps done out of necessity?
But according to Shea, there isn't a "one size fits all" explanation that can suffice, not entirely.
"You tend to see a lot of kids just joyriding," Shea says. "They have to walk five or six blocks, and instead of walking, they find a car with keys left in the ignition and just climb inside and go. We'll then find the missing car a few blocks from where it originally was."
Sometimes, vehicles are stripped; parts are removed and then stolen. Many cars in the area are "older models," according to Shea and the parts become more valuable than the actual vehicle. Cars are stolen to be used solely as vehicle but to be taken part.
Yet, at least as outlined by Shea, a high percentage of incidents also involve either joyriding or petty theft, where items are simply stolen from a glovebox, backseat or trunk.
"It's apathy," Shea said of rational behind theft. "It's a cultural difference. Kids see the opportunity.
Though law enforcement, including Shea and Cruz, have made a concerted effort over the years to prevent such crimes from happening through various educational programs, going to door to door and passing out flyers, other residents throughout the area recognize that being smart remains – first and foremost – their responsibility.
"It depends on how flashy your car might be," said Jeffery "P.J." Harris, who works at the Salvation Army and lives near Central Avenue and 100th street. "That attracts attention. Certain people might get jealous."
Crime prevention, in turn, has become an area of emphasize. Curtailing those inclined to become involved in cases related to grand theft auto might stay increasingly difficult, but one major obstacle remains people simply being smart. In recent years, traffic goers have been reminded often to be safe.
According to Shea, many cases of auto-related theft stem from reckless decisions. Often times, people leave their cars unlocked. The windows might be left down. Sometimes they leave their keys in the vehicle.
"Victims need to become more cognizant," Shea said. "They need to become more responsible for their well being."
All such examples, even as a failure to lock a vehicle, can come to encourage potential crime.
"You can maybe get away with that in Torrance," Shea said. "But not here, not in this area. There's too much at risk."
Harris expressed similar sentiments, noting that it remains important to simply be aware and be smart.
"I just stay neutral," he says. Be smart. Stay out of the fray."
Many in the area avoid the use of automobiles altogether, opting to use public transportation – whether it be a bus line or a train.
For the many, though, that rely on the use of cars for commutes, safety and awareness remain at the forefront of their mind.
"There are things you can control," Harris said. "I mean, lock your car. Try and be safe."