By Jenny Chen
USC Annenberg School for Communication & Journalism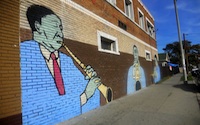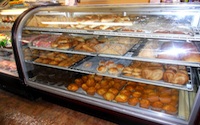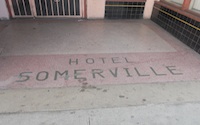 The Dunbar Village project will celebrate its groundbreaking with an opening ceremony on Monday morning.
Nearly 100 people are expected to attend, including various vendors, Los Angeles Councilwoman Jan Perry and California Congressman Xavier Becerra.
"There is such a good reaction because everyone sees the Dunbar as a place central to the community," said Oscar Alvarado, the Dunbar Village project manager for Thomas Safran & Associates, a development and management company. "The location has been central for so long, it's time for [the hotel] to come back to life and give a sense of hope."
The Dunbar Village will encompass three existing buildings: the Dunbar Hotel, Somervile I and Somerville II. It will cost approximately $14 million to redevelop. Perry received unanimous support from the City Council in September to authorize $15 million in housing bonds to support the development.
Non-profit organization Coalition for Responsible Community Development and the Los Angeles Housing Department jointly own the land on which the village stands. It was set to foreclose when Alvarado and his colleagues pitched their development proposal.
"We believe Central can be a great area," Alvarado said. "Our vision [is] for a vibrant, intergenerational community connected by strong management and services."
The Dunbar Hotel was once visted by iconic jazz musicians like Billie Holiday, Louis Armstrong, Count Basie, and Dizzie Gillespie. The building still pays homage to the artists by leaving their names up by the belpanel.
"Yeah, it's pretty cool. It helps me know what this place was like before I lived here," said local Juan Mitchell.
The hotel was later transformed into an apartment building with 72 small units.
All the residents were relocated following the announcement of the Dunbar Village project early 2011. The new building will feature 41 units suitable for local senior citizens. A media lounge complete with a a new TV and pool tables, in addition to computer facilities.
"Seniors tend to live in isolation, which contributes to deterioration of the house." Alvarado said. "We want to facilitate communication and keep people engaged."
An application process for those hoping to live in the renovated Dunbar Hotel will be accepted once construction has finished. Only those who make 50 percent or less of the region's median income are eligible to apply.
Each studio or one-bedroom apartment in the hotel will cost no more than $650/month, according to Thomas Safran & Associates. Residents will also never have to pay more than 30 percent of their income. If residents are unable to pay more, Section 8 Housing will pay for the rest.
Construction for the village is set to begin in December with interior demolition. However, the historic bottom two or three floors will remain untouched, Alvarado said.
Keeping the floors is part of the company's plan to reinstill notions of the jazz era. There are currently some proposals to place a stage in the lobby or bring musicians to play for the residents once they have moved in.
The management is also hoping to play a large role in the annual Central Avenue Jazz Festival held in July.
Neighboring residents are excited for the potential of new jazz music in the area.
"I never really participate in the festival, but I might go if there's something really special happening," said Gabriella Balderas.
© 2011 USC Annenberg School for Communication & Journalism