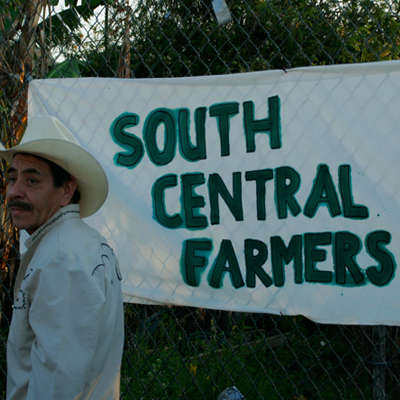 The Farmers Stand With Occupy LA
They may have been evicted them from their farm, but they will not be purged from their tents! South Central Farmers and fighting to keep the Occupy LA movement alive.
Via
Michael Kuehnert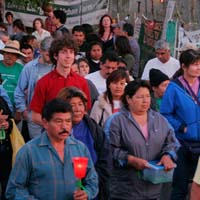 Q&A With Director of Save The Farm
Michael Kuehnert, the director of Save The Farm, talks openly about the making of the documentary and why he supports the South Central Farmers.
Via
Michael Kuehnert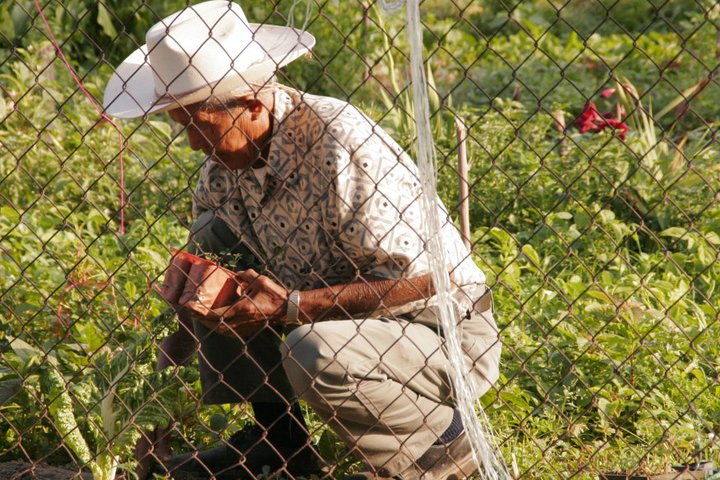 A Look At The Fresh Produce
Check out the delectable fresh fruits and vegatables that were produced and distributed by the South Central Farmers.
Via
Michael Kuehnert
A Bad Promise
South Central Farmers protested outside of Los Angeles city hall on Tuesday Nov. 15, 2011, while city council voted on a proposal that would allow the developer of what used to be South Central Farms to start building on the land.
"No more warehouses in South Central", chanted protesters who were determined to keep city council to their promise.
When the city sold back the farmland to its previous owner Ralph Horowitz, there was a stipulation that 2.6 acres of the 14-acre lot would be used to build a park for the community. However, the developer proposed to give the city of Los Angeles a donation of $3.6 million for park improvements, in exchange for the uninhibited use of the South Central plot.
City officials determined that the land originally parceled for park development couldn't be used for its intended purpose because of dangerous pollution and traffic in the area. So, in an amendment proposed by Councilwoman Jan Perry, the city would use the $3.6 million donation to finance new playground and exercise equipment, a basketball court, and building renovations for a South Central housing project.
"This is and has been a privately owned piece of land since 2003. Additionally, this is an industrially zoned land in the middle of the Alameda corridor. The city has the opportunity to enhance recreation and park spaces for people in the immediate area and support job creation through this amendment. At a time when unemployment is in excess of 20 percent for the area, this is an important goal," said Perry in an official statement after the council's decision.
The proposal was passed unanimously by a vote of 12-0. Horowitz wanted the full use of the land, because it's currently in escrow and the prospective buyer wants the whole lot to build a garment warehouse. The South Central Farmers are currently in negotiations with city council and the Occupy Los Angeles movement to try and prevent their community plot from being industrialized.